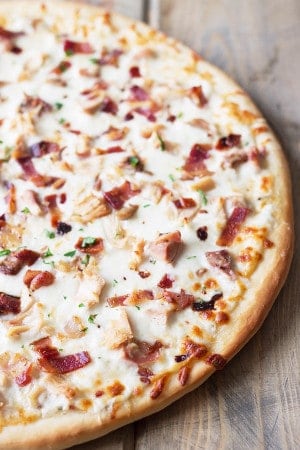 Chicken Bacon Ranch Pizza -a super easy pizza that will delight anyone who loves bacon and ranch!
Preheat oven to 425 degrees F.

Roll out dough to about a 13-15 inch circle. Place on pizza pan.

Top dough with ranch and spread to an even layer. Sprinkle cheese on top. Top with chicken and bacon. Bake for 15 minutes or until lightly golden.
Can use Pepper Jack or Monterey Jack cheeses too!
Can use rotisserie chicken, so good!