Easy Meal Plan Sunday is filled with yummy dishes and treats to help make your weekly meal planning easier.  It's filled with 6 dinners, 1 breakfast, 1 healthier option and 2 desserts!
Well, another week has gone by and the little one is now 2 weeks old!!!  Ahhhh, make time stop!!  She is almost 7 1/2 pounds and eating like a champ!  She still has her days and nights mixed up but she is starting to get a little better.  I got 3 hours of sleep one night this week.  She's starting to stay awake for short periods of time during the day so I think we are on the right path.
We are still working on our projects around the house.  Our metal came in for our deck and I am super excited to get it up!!  We will have a nice shaded spot to sit and enjoy the sunsets.  It will be fun picking out the furniture to decorate the area with.  There are so many patio furniture options out there, I'm having a hard time deciding!

French Onion Chicken Noodle Casserole
Unstuffed Chicken Alfredo Shells
Bacon Wrapped Mozzarella and Pesto Stuffed Chicken
DATE NIGHT
-KITCHEN CLOSED-
Green Chile Turkey Quesadillas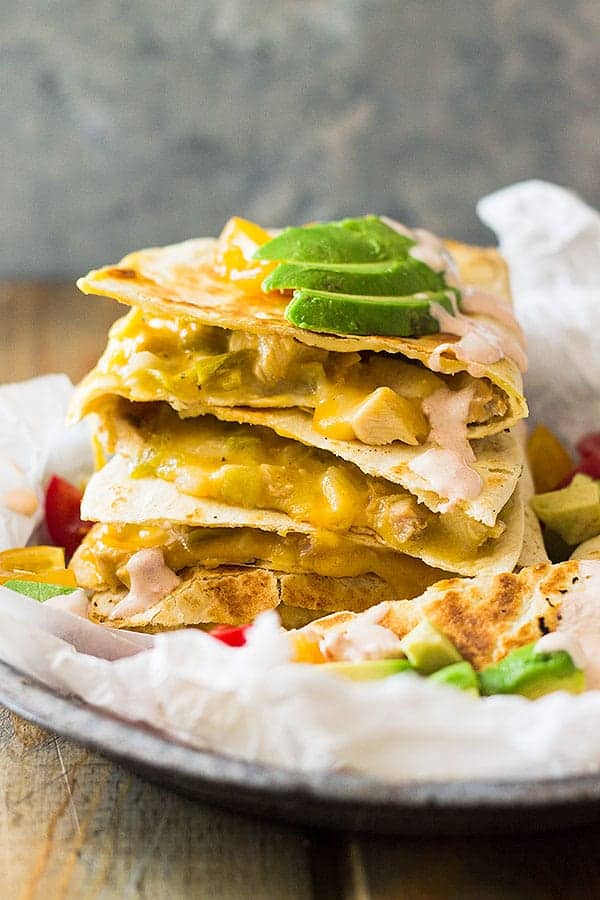 Cookies and Cream Cheesecake Bars
HEALTHY OPTION
Berry Spinach Salad with Raspberry Vinaigrette