Easy Meal Plan Sunday is filled with yummy dishes and treats to help make your weekly meal planning easier.  It's filled with 6 dinners, 1 breakfast, 1 healthier option and 2 desserts!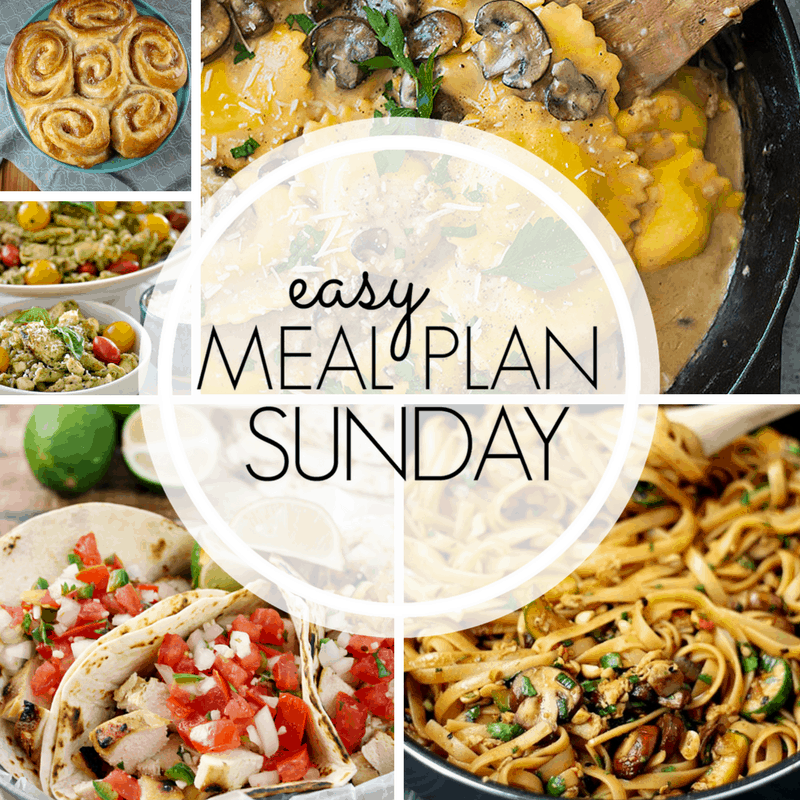 Well, you guys my D-day is fast approaching!!  I am currently 34 1/2 weeks pregnant and my kiddos are usually born around the 36/37 week mark.  So, not too much longer and we will be welcoming another little baby girl, YAY!  This month of May is also a super busy time for us so that will help speed things up! 🙂  We still have quite a bit to get done before the baby comes like getting all the baby gear out, cleaning the house (it seems like that never gets done though, lol!) oh and I think we better start deciding on a name!!  Yes, we are those parents that are literally trying to decide on a name as we drive to the hospital!  Oh well, we haven't come home with a nameless baby yet! 🙂
So anyway I hope you guys enjoy this week's easy meal plan, it's a good one!!
Cheese Ravioli with Creamy Mushroom Sauce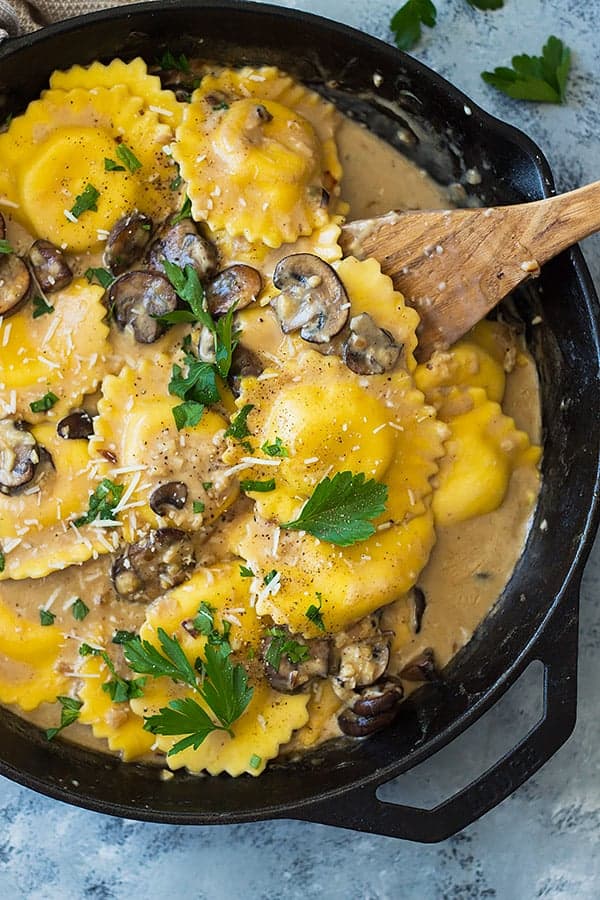 Instant Pot French Dip Sandwiches
DATE NIGHT
-KITCHEN CLOSED-
BREAKFAST
 Grilled Chicken Fresco Tacos
HEALTHY OPTION
Strawberry Balsamic Glazed Chicken