So today we have a pretty strawberry float.  Perfect for a special Valentine drink with your kids or yourself or whomever you wish.  I love root beer floats (well I love anything that has ice cream) but I wanted to make something for Valentine's day.  This strawberry float is crisp, clean and refreshing.  Perfect for the middle of winter huh??  I mean who wants a cup of nice warm hot chocolate or coffee in the middle of winter???
We really haven't had much of a winter this year, makes me scared to see what this summer is going to be like.  We have been in the upper 60's and low 70's here in Colorado and it is FEBRUARY!!!  I'm not complaining because this weather has been wonderful.  It really makes me want to start gardening and grilling and all things summer.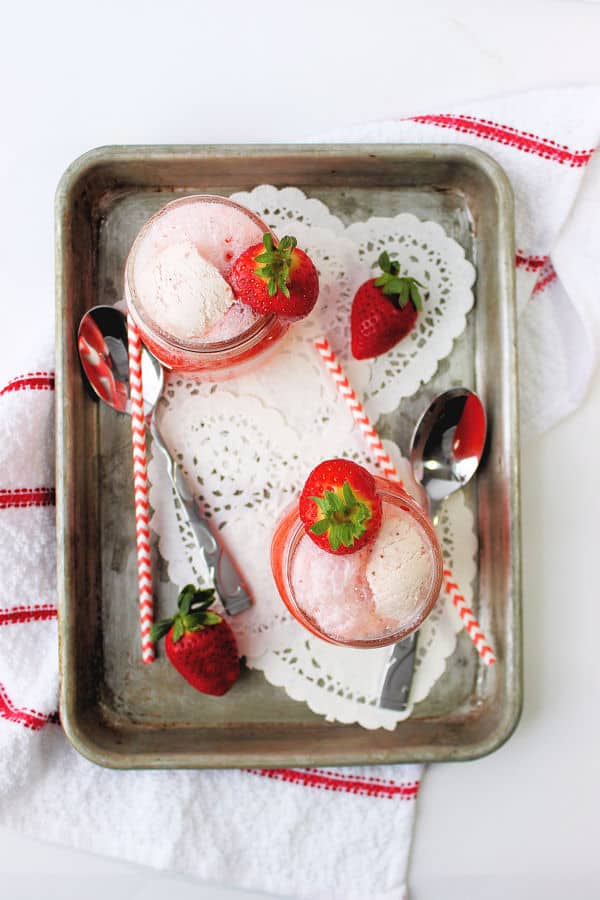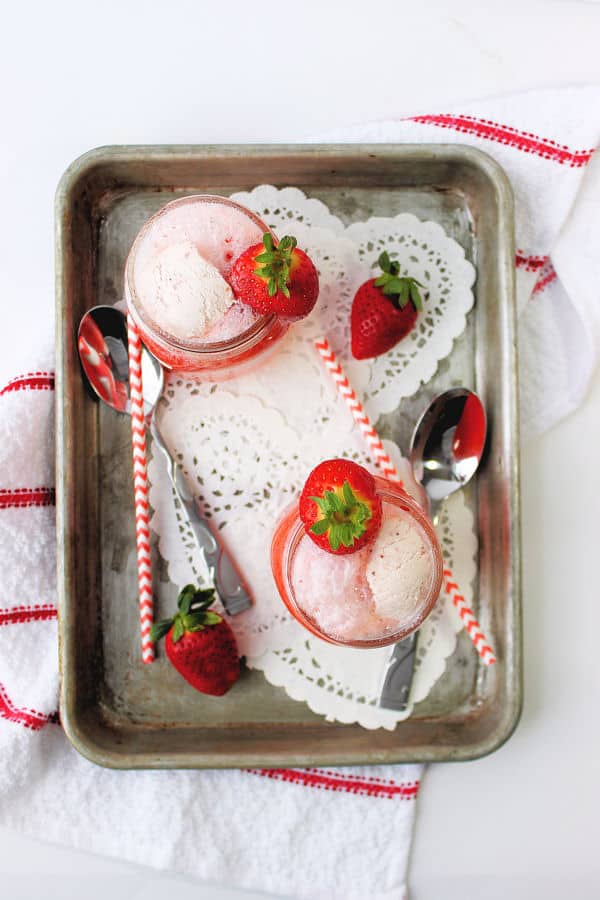 My kids thought this was a real treat, mostly because we don't have a lot of pop on hand in the house (I know they are so deprived!)
This strawberry float couldn't be easier to assemble.  Just puree the strawberries with some 7-up and divide it between two glasses.  Pour in a little more pop or soda (whichever you prefer to call it) top it with a scoop (or two 🙂 I'm just saying) of strawberry ice cream and enjoy!

Strawberry Float
Ingredients
1

cup

sliced strawberries

7-

up

strawberry ice cream
Instructions
Place sliced strawberries and 1/2 cup 7-up in a blender or food processor and blend until smooth. Divide between two glasses. Fill glasses 3/4 full with 7-up and top each with a generous scoop of strawberry ice cream. Serve immediately.