This Pumpkin Blueberry Bread is a great way to change up the normal pumpkin bread routine this fall! It's bursting with jammy blueberries and pumpkin flavor plus it's all made in one bowl!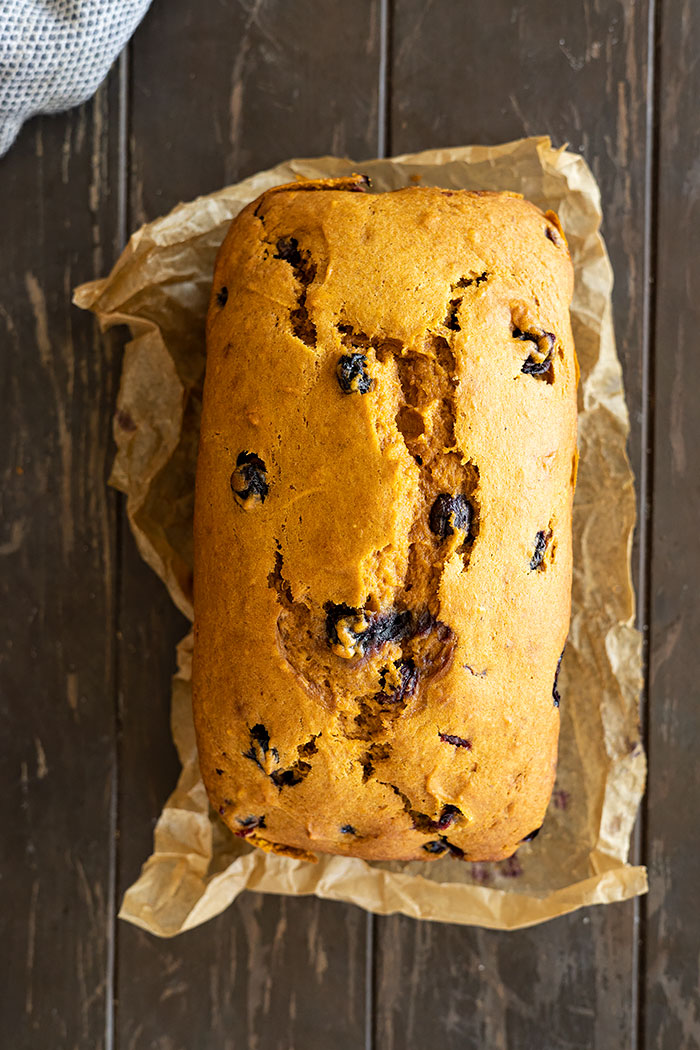 This is probably my new favorite way to eat pumpkin bread! I love the flavor the blueberries add and it's amazing how you can take a few simple ingredients and make a delicious recipe!
I based this on my Easy Pumpkin Bread which is also a great recipe if you are looking for stellar pumpkin bread. Now you can enjoy both as a snack or with your breakfast. We also really like these Blueberry Banana Muffins and Raisin Bran Muffins and both are super simple to make!