Looking for some recipes to use up your pantry staples you have an abundance of? Here is a round-up of several recipes for breakfast, main dishes, sides, snacks, and desserts to get you started shelf cooking!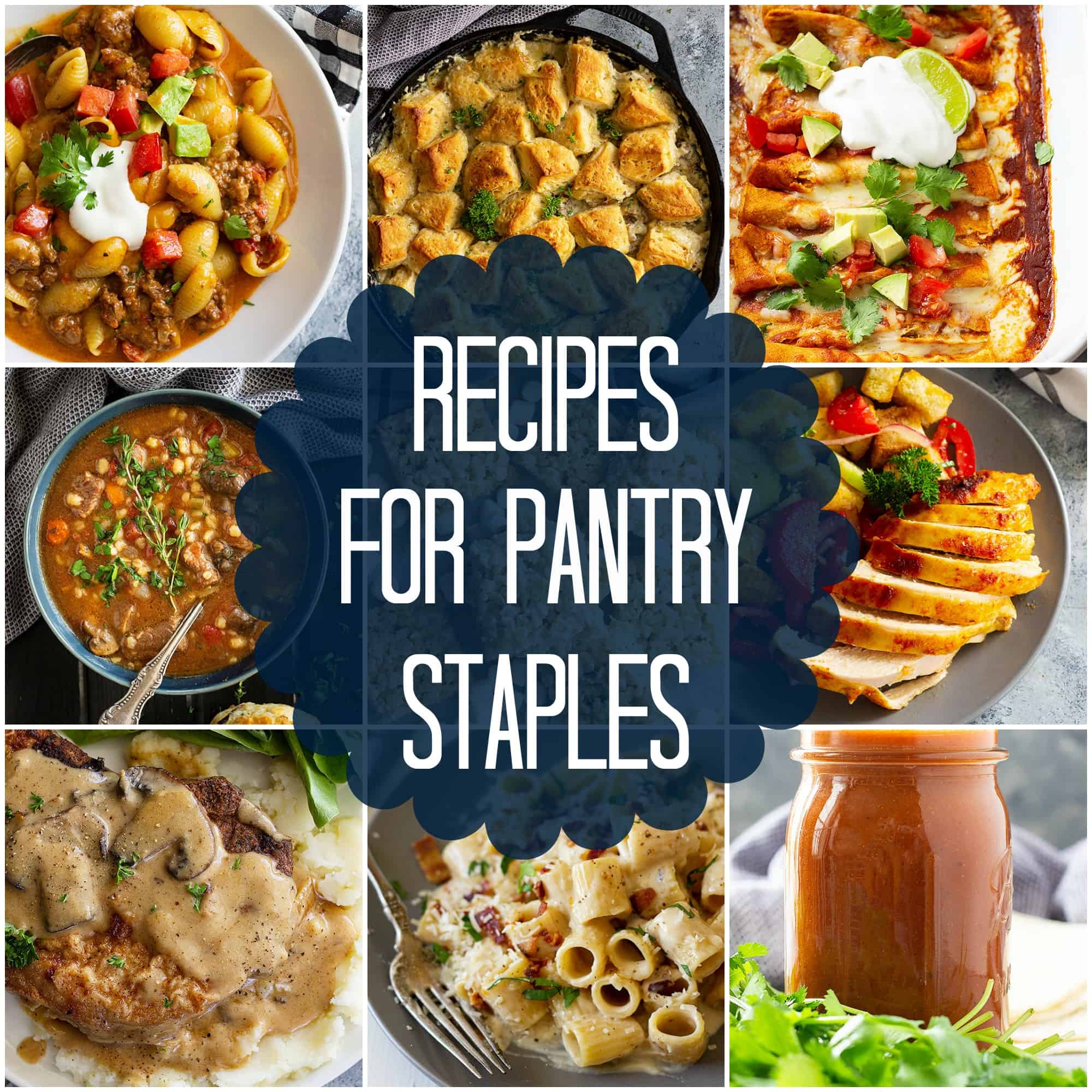 If you're needing easy recipes to make homemade, delicious, and nutritious meals with pantry staples…….I've got you covered.
Cooking from what you already have on hand may be new to some of you but it's been around for years. It's how my grandma and mom cooked and it's called shelf cooking by some.
Breakfast
Keep in mind you can substitute many ingredients if you don't have exactly what is called for in the recipe. It's time to get creative and improvise!
If the recipe is calling for chili beans in chili sauce but all you have are black beans or pinto beans then by all means use those. Just add in extra seasonings that would otherwise come from the chili sauce. Like chili powder, cumin, onion, and garlic powder.
If your recipe is calling for canned chicken but all you have is frozen then cook a chicken breast and shred it yourself instead.
Fresh, frozen, or canned vegetables can usually be interchangeable depending on the cooking situation. Obviously, fresh will require a longer cooking time because canned and frozen have already been cooked and just need to be reheated so keep that in mind when making recipes.
Main Dishes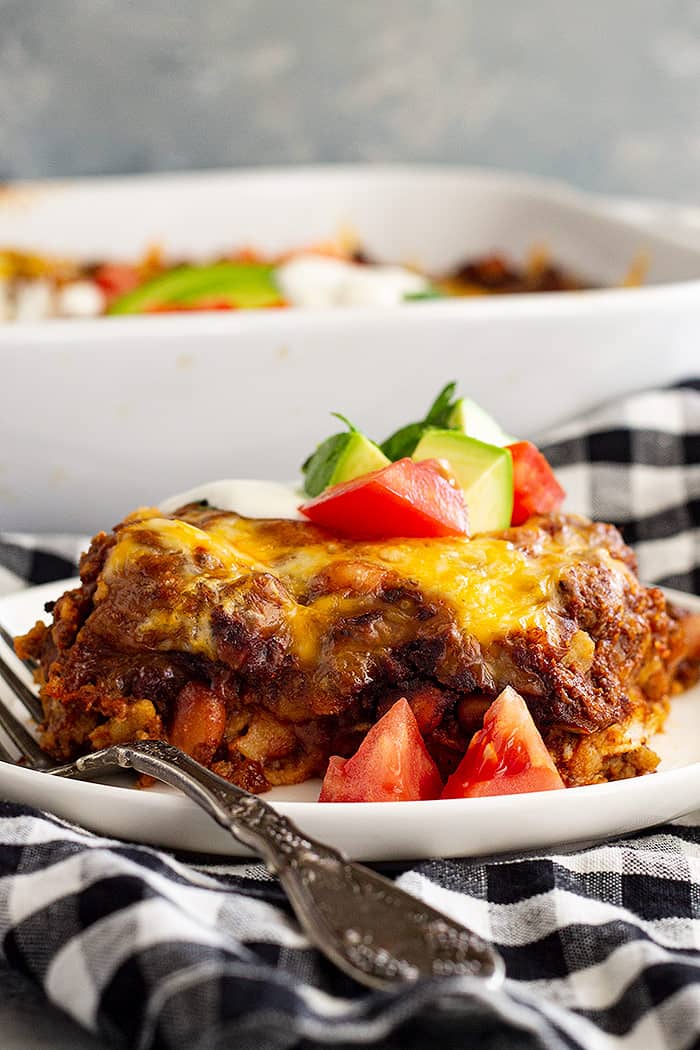 Sides
Snacks and Desserts
What to stock my pantry with?
You can prepare basic meals with little planning ahead if you keep these essentials in your kitchen. These are the basics needed to stock a pantry/refrigerator/freezer and are the foundation of many meals found on Countryside Cravings.
Baking:
All purpose flour
Baking soda
Baking powder
Cornstarch
Sugar: white and brown
Semi sweet chocolate chips
Pure vanilla extract
Cocoa powder
Seasonings:
Salt
Seasoned salt
Pepper
Chili powder
Ground cumin
Dried oregano
Onion powder
Garlic powder
Cayenne powder
Paprika
Ground Cinnamon
Oils/Vinegars:
Extra virgin olive oil
Cooking spray
White vinegar
Apple cider vinegar
Balsamic vinegar
Condiments:
Ketchup
Mustard: regular, dijon
Soy sauce
Worcestershire sauce
Canned goods:
Broths/stocks: chicken, beef, vegetable
Beans: pinto, chili, black
Salsa
Tomatoes: diced, crushed, sauce, paste
Tuna
Pasta sauce
Peanut butter
Jam/jelly
Syrup
Honey
Starches:
Rice: Long grain white rice, brown rice (or if you prefer- minute rice)
Pasta: macaroni, spaghetti, egg noodles
Old fashioned oats
Refrigerator:
Cheese: cheddar, mozzarella, Parmesan
Eggs
Butter
Milk
Buttermilk
Freezer:
Chicken: breasts, thighs or whole
Ground beef or turkey
Packaged vegetables of choice
Packaged fruit of choice
Fresh Produce:
Onion
Potatoes
Garlic
Packaged salad greens
Some fresh fruit such as: bananas, apples, and oranges